GENERAL SUBMISSION GUIDELINES:
(Contest guidelines are different. Click here for our annual poetry contest guidelines and information).
Crosswinds Poetry Journal seeks English language poetry, with few restrictions as to form or content, but we prefer poems of under 50 lines. When submitting, please keep in mind our 65 character per line formatting limits (includes punctuation and spaces). Our reading period runs from July 1st to November 30th of each year. No previously published poems. No postal submissions. Submit poems as word documents. Reading fee is $5 for each submitted group of up to 3 poems, with a maximum of two submitted groups of 3 poems allowed. ($10 total reading fee).
Note:
Please submit your poems as  word documents and NOT PDF's. Thank you.
Reports in 2-4  months.
Thank you for supporting Crosswinds.
David Dragone, Editor
---
Please use the button below to submit your poetry. Please submit poems as a word document. Thank you.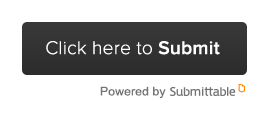 ---
PURCHASING EXTRA COPIES
Sample or extra copies are $12. Please CLICK HERE to order extra copies.
PAYMENT TO POET :
Payment to poets whose work is chosen for publication in Crosswinds is one contributor's copy.